I am a Seattle native and graduate of the University of Washington School of Dentistry, where I led my colleagues for four years as the ethics and professionalism representative for my class. I am equally comfortable treating children and adults, and I am committed to providing the most comprehensive and personal dental care possible.
Before dental school I was a program manager in the high-tech industry for nearly ten years. I loved the science, loved the challenge, but ultimately longed for that human component that makes dentistry so unique – one of the last true professions with this rare combination. After making this career decision I have become more excited about dentistry each and every day.
My Approach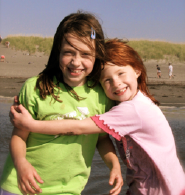 To me patients are not just teeth, gums, or a beautiful smile. I've found that it's better to think of you all as friends and family. Why? Not only does it provide a more warm and friendly atmosphere, but because it helps to create better health decisions. From case to case, I think "How would I treat my own daughter here?" or "What would I say to my best friend or brother in this situation?" Everyone has different reasons for making their decisions, some have certain goals, some have financial considerations, but all patients appreciate the ability to make important decisions with someone they trust and respect. The result is good, honest dentistry.
Continuing Education
I have taken advanced coursework in implants, oral surgery, root canals, and continue to be an active member of the American Dental Association and the Academy of General Dentistry, as well as several local professional study clubs. I am also passionate about volunteering, and serve in local shelters and schools providing dental treatment to homeless adults and underserved children.
Family Life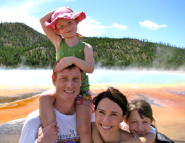 I have been happily married for 15 years to my dear wife, Amy Jo Carey, who teaches grade school in the Lake Washington School District. We are raising two beautiful young daughters, and we like to spend time together enjoying the outdoors as much as possible. When not practicing dentistry you might find me camping with my family, running a trail somewhere, or watching a Husky game with friends. Go Dawgs!